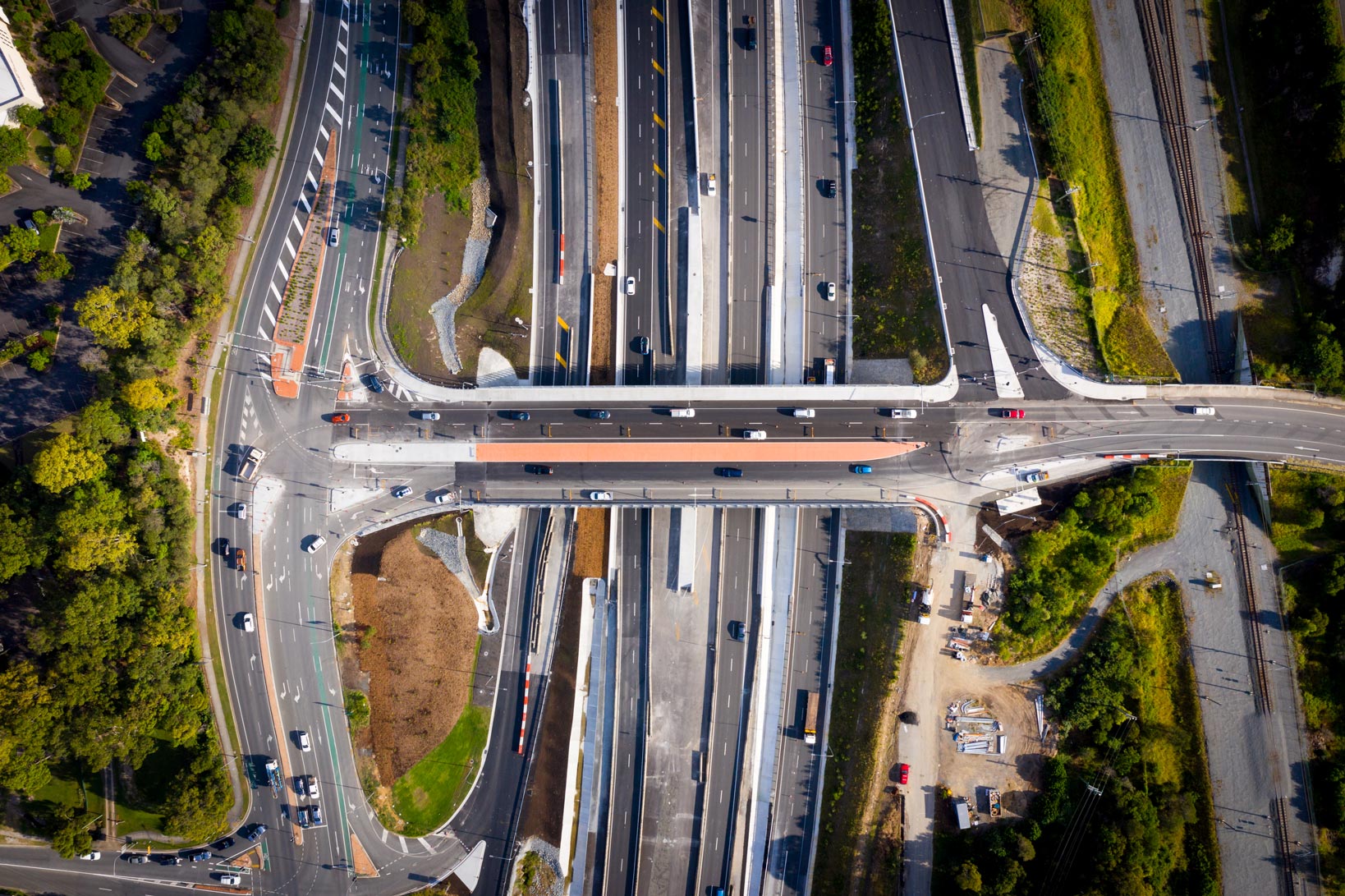 Civil Engineering and Design
We offer a range of civil engineering services to support major transport, urban development, water and utility infrastructure projects.
We work closely with our clients to ensure the needs and expectations of project stakeholders are continually achieved.
Our experienced civil engineering and design team offer innovative and practical solutions to achieve your project goals. Our designers utilise the latest design software including 12d Model, AutoCAD, CIRCLY and DRAINS.
OUR CIVIL ENGINEERING SERVICES INCLUDE THE FOLLOWING
Strategic design
Concept design
Detailed design
Project management
Contract administration
Risk assessments
Pavement engineering
Traffic signal design
Lighting design

Traffic Engineering
Our traffic engineers are experienced in undertaking traffic impact assessments and traffic studies on a variety of developments including town centres, shopping centres, quarries, schools, subdivisions, high-rise apartments and various other developments. Our engineers have specialist expertise in completing traffic assessments for major road construction projects, including Traffic Management Plans, Road User Management Plans (RUMP), Haulage Route Assessments, Safety Barrier Assessments and Risk Assessments.
We use SIDRA Intersection software to undertake modelling and analysis of intersections and small networks, with AIMSUN and PARAMICS software used for larger scale micro-simulation modelling. We also work closely with traffic data collection consultants to ensure reliable and relevant traffic data is used for our analyses.
OUR TRAFFIC ENGINEERING SERVICES INCLUDE THE FOLLOWING
Traffic Studies
Traffic Impact Assessments (TIA)
Intersection analysis and modelling
Capacity assessments
Route development studies
Haul route assessments
Parking assessments
Micro simulation modelling
ROAD SAFETY AUDIT
Our road safety auditors are highly experienced in undertaking road safety audits for a range of civil infrastructure projects.
We have a large network of road safety auditors located throughout Queensland, New South Wales and the Northern Territory ensuring we can provide quick turnaround times in line with construction program requirements.
Audit reports are prepared and competed in a professional and timely manner to ensure your project keeps moving. 
We also undertake many route safety studies and road safety audits that focus on improving road safety and improving the number and severity of crashes, including TMR national highway route strategy planning and RMS recreational motorcycle routes.
AUDITORS ARE EXPERIENCED IN UNDERTAKING AUDITS OF ALL STAGES OF THE PROJECT
Strategic design
Concept design
Detailed design
Roadworks
Pre-opening
Post-opening
Finalisation
Existing Roads

STORMWATER DRAINAGE DESIGN
Our design team is experienced in the hydraulic design and stormwater management for both small and major civil design projects involving buildings, carparks, roadworks, etc; with clients including developers, road construction contractors, and local and state government authorities.
Our hydraulic services complement our road design and construction traffic management design services to provide a complete design service to our clients.
We can undertake hydraulic assessments, design of stormwater drainage, culvert extensions and flood mitigation, including new and existing catchments in urban and regional locations.
Local knowledge and being familiar with local design guidelines such as TMR's Road Drainage Manual, Austroads Guide to Road Design Parts 5, 5A and 5B: Drainage and City of Gold Coast's Land Development Guidelines associated with the Council's City Plan.
A formalised alliance with local hydraulic consultants has extended RoadNet's water management services capabilities to include overland flood studies, levee designs, flood risk and water management studies, and stormwater management plans. 
DESIGNERS UTILISE THE FOLLOWING SOFTWARE TO UNDERTAKE 2D AND 3D STORMWATER ANALYSIS
DRAINS
HECRAS
TUFLOW
12D Drainage
12D dynamic drainage

Traffic Management
RoadNet has extensive experience in the planning and design of Traffic Staging Plans (TSP), Traffic Control Plans (TCP), Traffic Guidance Schemes (TGS) and Temporary Road Alignment Designs for major and minor road construction projects.
We use MX Road and / or 12D software to design temporary road alignments and use AutoCAD to prepare detailed scaled drawings.
We maintain close contact with the construction traffic manager to provide technical advice on the best way to manage traffic taking account of proposed construction staging, site constraints and the contract specifications. RoadNet's aim is to provide a service that results in improved staging, reduced level of risk and cost savings.
Associated services include the preparation of Traffic Management Plans (TMP) and road safety audits at design and implementation stages.
Roadnet Personnel are formally qualified to select, modify, design and audit designs in both NSW and QLD
RMS Prepare Workzone Traffic Management Plan
TMR Traffic Management Design
CPEng Certification
RPEQ Certification
RoadNet is accredited with TMR for Traffic Management Registration Scheme.

DRONE / TIMELAPSE IMAGERY
We offer drone and time-lapse imagery services to add value to your projects.
We utilise the latest drone technology to capture high definition aerial photographs and video footage. With CASA registration we can position our drones as needed to capture flawless imagery.
We setup our high definition time-lapse cameras in consultation with the client. All cameras are solar powered and fitted with a 4G connection enabling images to be downloaded and reviewed in real-time.
Post-project editing of time-lapse imagery ensures a professional high-definition video is produced.
OUR DRONE / TIMELAPSE IMAGERY SERVICES INCLUDE THE FOLLOWING
Time-lapse imagery of construction projects.
High-definition aerial imagery during construction projects
High-definition video footage for site inspections.
Aerial imagery and video footage for asset inspections.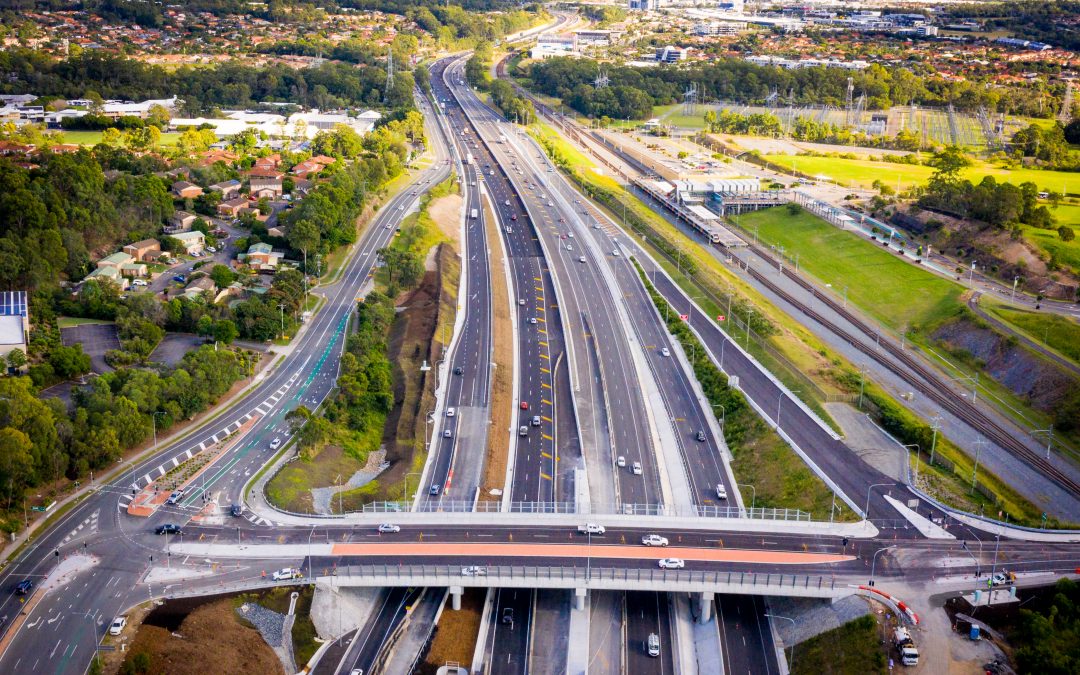 Client Seymour Whyte Project Value $200 million Description Upgrade of approximately 5.7 kilometres of the Pacific Highway to a six-lane divided road between Exit 79 at Mudgeeraba and Exit 85 at Varsity Lakes. This project involved the construction of a...
read more
Reach out to our civil engineers